Brakes
At Europit Tyres we offer free of charge brake testing at all our sites in Essex, Suffolk and East London. Don't take a chance – get your brakes checked!
As one of the most vital functions on any vehicle, brakes must be checked and maintained, and may require attention in addition to your regular MOT or service. Our free brake tests are equivalent to an MOT brake system test and will ensure optimum safety.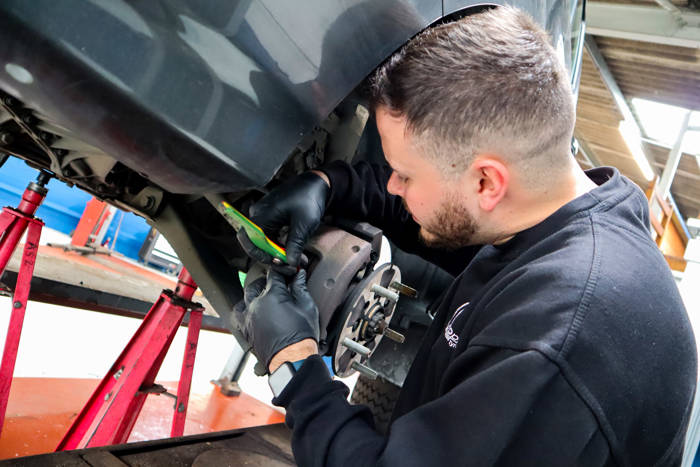 The Only Pit Stop You'll Need To Make
We can test, repair and replace all types and parts of vehicle brake systems including hydraulic drum brakes, disc brakes, brake shoes, brake callipers, discs and pads ensuring your vehicle is functioning safely and able to slow or stop efficiently. If you've ever had to make an emergency stop, you'll know how vital an effective braking system is!
Replacement brake pads or discs aren't particularly costly, but malfunctioning or faulty brakes could be. You can't put a price on safety, and it only takes a few minutes to arrange a free brake test which could save your life or the lives of others. Don't delay – call us now on 01255 473536 or BOOK ONLINE.