Exhausts
At Europit Tyres we offer free of charge exhaust testing to check the effectiveness of your exhaust system. Noise, pollution and performance can all be checked, confirming your exhaust system is working as it should.
The exhaust system on any vehicle is responsible for collecting and directing harmful emissions away from the vehicle, reducing the pollutants released into the environment and decreasing engine noise. While your vehicle is running, your exhaust is in constant use, making it a prime part for more frequent maintenance or repair.
Short journeys or town and city driving can impact the exhaust system more than longer runs, so you should consider the way you use your car when assessing its maintenance requirements. Exhausts commonly corrode, from the inside and outside, impacting their effectiveness and how your vehicle operates.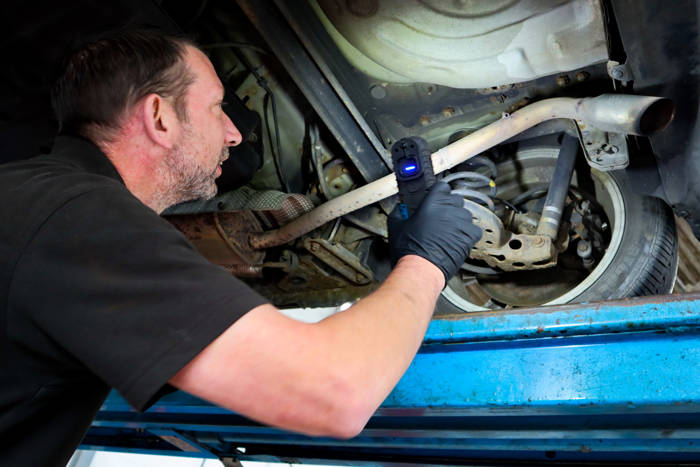 The Only Pit Stop You'll Need To Make
Our free of charge exhaust checks, available at all 10 of our sites across Essex, Suffolk and East London, provide peace of mind that your exhaust system is protecting the environment and not hindering your vehicle safety or performance.
Should your exhaust system need replacing or repairing, we can assist with solutions to suit all budgets and have finance options available too. At Europit Tyres, we won't be beaten on price, so put us to the test!
Call us now on 01255 473536 or BOOK ONLINE.