MOT
If your vehicle is over 3 years old (or 1 year in some cases), it is a legal requirement to obtain an annual MOT (Ministry of Transport) test and certificate. An MOT test checks the road safety and environmental standards of your vehicle, covering numerous assessments of mechanical features such as brakes and exhaust, to safety essentials such as seat belts and lights.
At Europit Tyres our qualified MOT testers can manage all the regulatory checks on your vehicle and support any repairs required to ensure your vehicle is roadworthy and achieves its MOT certificate. We can source spare parts and carry out essential repairs expediently, followed by a reduced cost or free re-test, making Europit Tyres the only pit stop you'll need to make.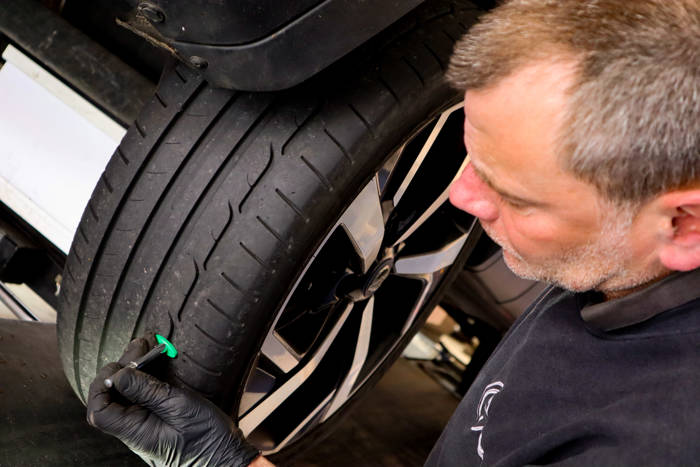 Book Your MOT Now
You can renew your MOT test certificate up to 1 month before its expiry date, but if your vehicle has gone beyond its MOT expiry date you can't legally drive it on the road unless you're driving it to its pre-booked MOT test. The cost of your MOT test will depend on the class of your vehicle, but we will confirm this prior to booking.
With 10 MOT test centres across Essex, Suffolk and East London, you can choose a convenient location and book your MOT test online. Most tests take less than an hour, so we welcome you to relax with a complimentary tea or coffee in our waiting room while our expert mechanics carry out their checks.